Available on Amazon now,Order from Nearby:
No hands frostbite,keep drinks cold for much longer: The vacuum-insulated double-wall blocks heat transfer, so ice does not melt when shaking, meaning your cocktail will not get watered down. You can prepare the cocktails ahead of time and they will stay perfectly cold while you wait for your guests to arrive. The shaker does not get cold on the outside, so you can shake vigorously without getting frostbite on your hands.

No Leak, No Stuck: The cocktail shaker is designed with easy screw-on threads to twist open and close; it is neither too loose to leak nor too tight to get stuck. There are little ridges on the top cap and beautiful stripes on the tumbler to help with gripping. Dishwasher safe makes its clean up an easy task.

No more challenging to shake your perfect drinks: The Lexenic cocktail shaker set includes one double-walled shaker, one mixing spoon, and one 0.5/1OZ jigger. The lid also has built-in measurements and a strainer, which helps you easily make all types of drinks, from simple martinis and margaritas to complex recipe cocktails. You will feel like a professional bartender and never worry about getting in a mess, as it is 100% leak-proof.

Never transfer flavor into your perfect drinks: The Lexenic cocktail shaker is entirely made of food grade 304 18/8 stainless steel which will never transfer flavor to your drinks. Furthermore, unlike some cheap shakers which have sharp edges and can get your fingers cut, all the edges of the Lexenic cocktail shaker are double wall shaped, making it safe for use.

He/She needs this: The whole cocktail shaker set is also designed for people who are seeking gifts for their friends and families. One can easily make a wonderful cocktail with this kit, and the unique tumbler shape is designed for you to send a special gift; not only is it beautiful, but it is also practical.

Package includes: 1 double-wall, vacuum-insulated 304 18/8 stainless steel shaker, 1 mixing spoon, 1 0.5/1 oz jigger, 1 top cap gasket, 2 measuring lid gaskets (1 extra), and gift box packaging.
Share
View full details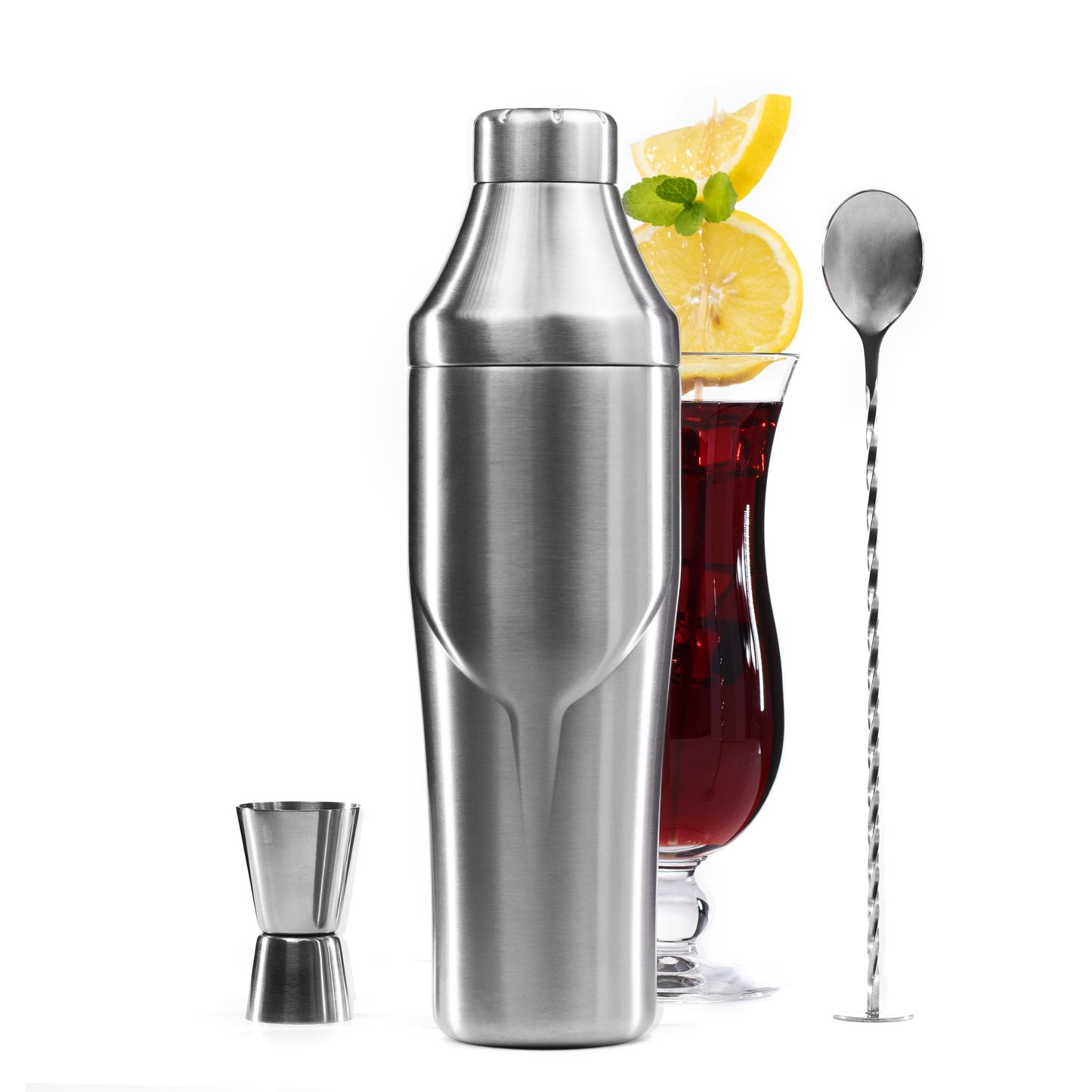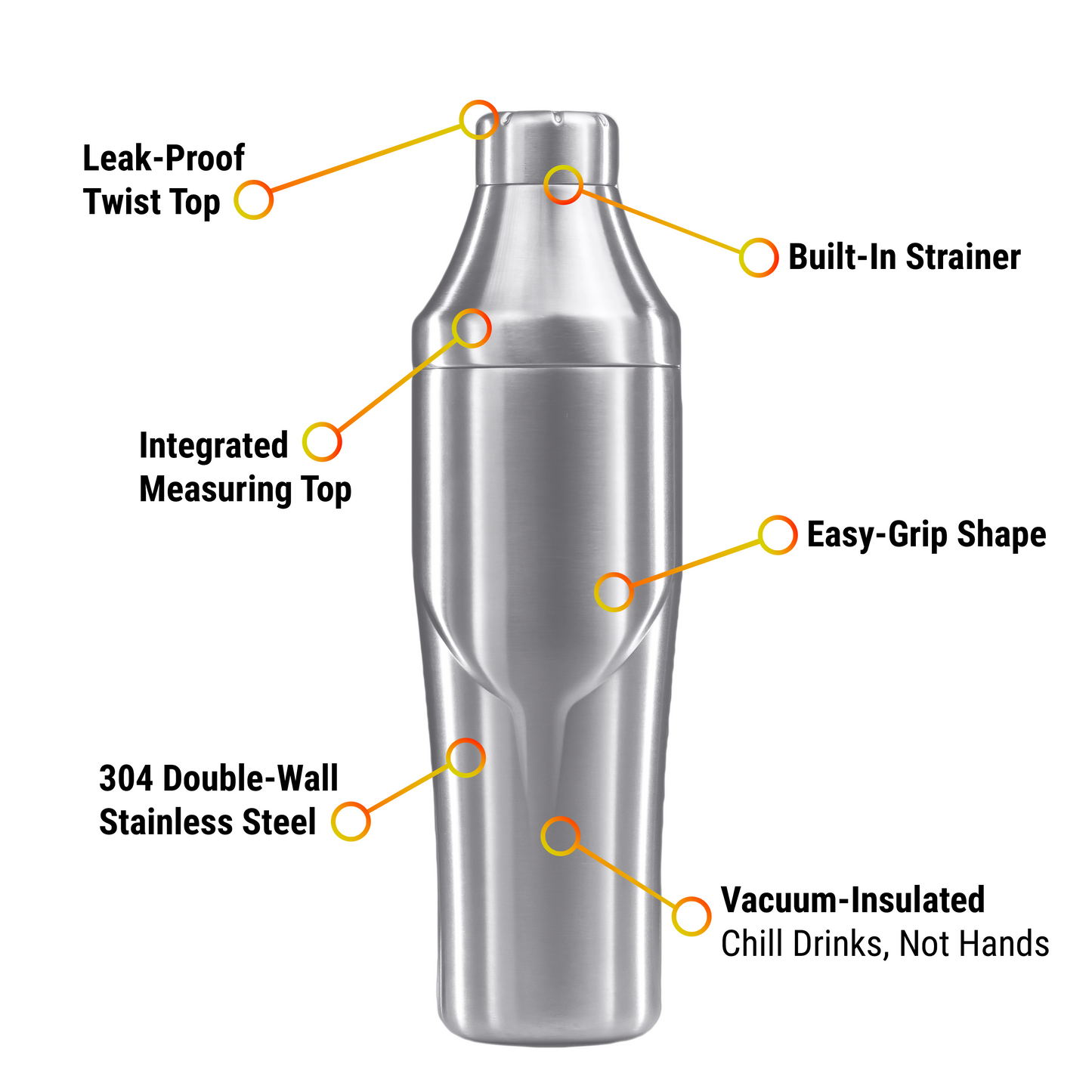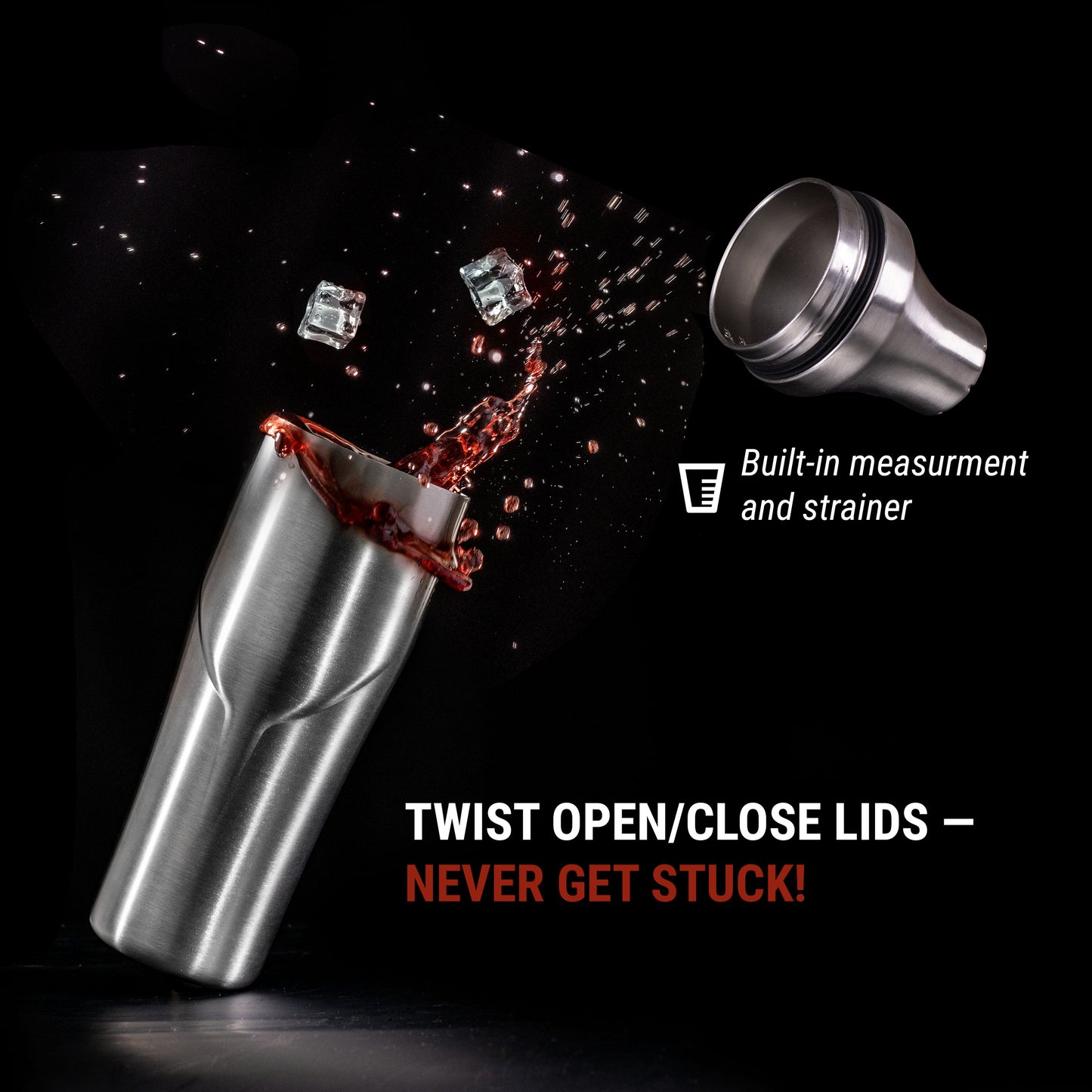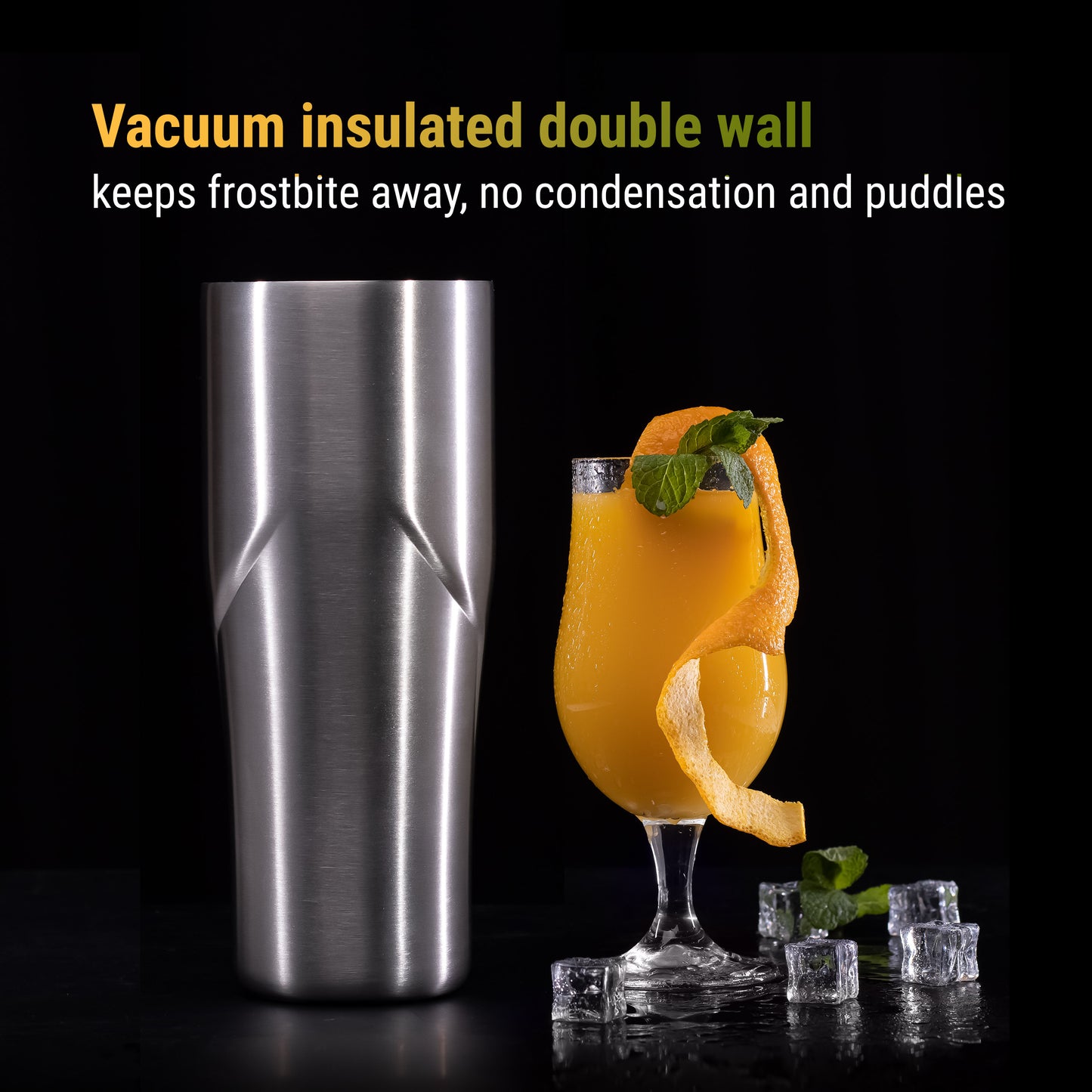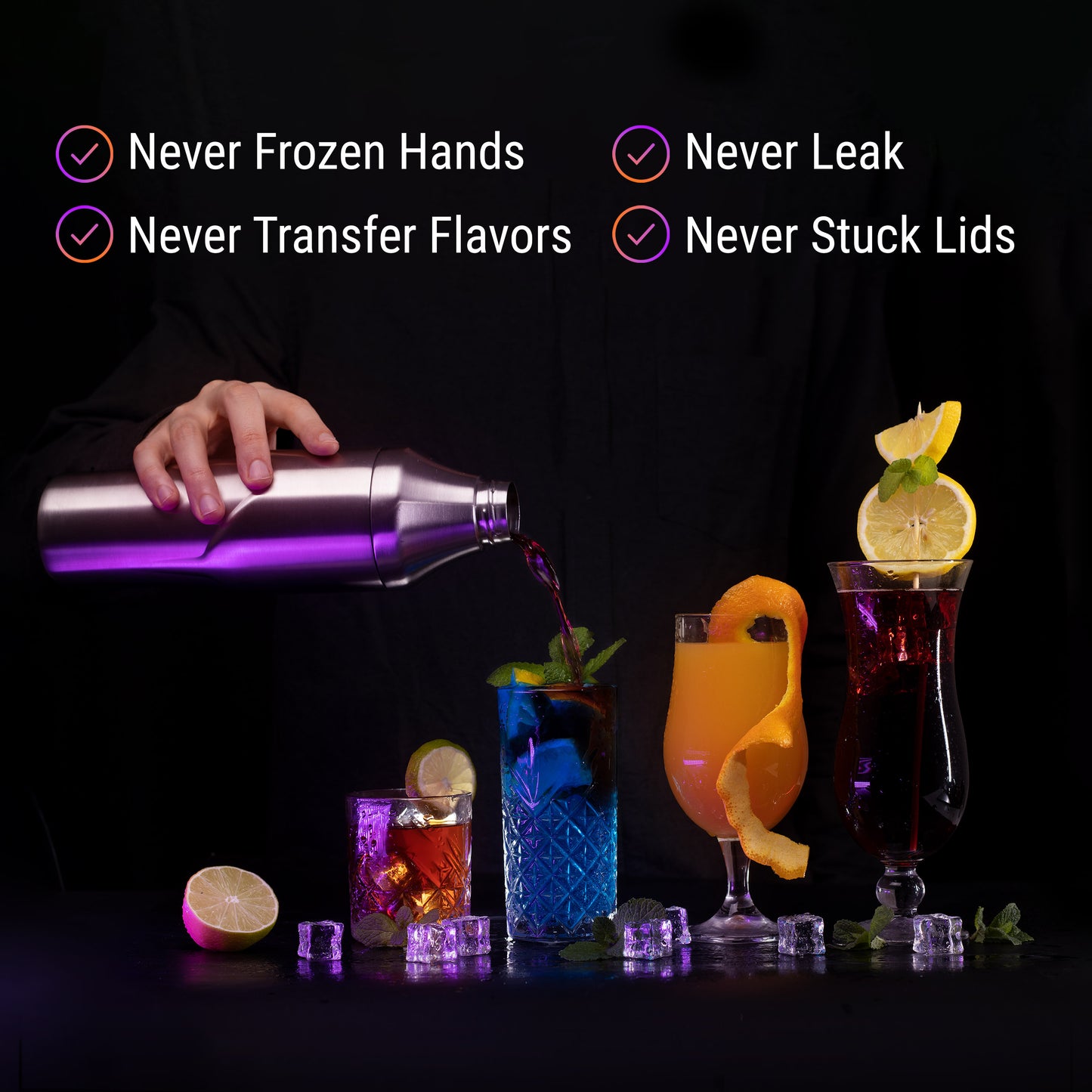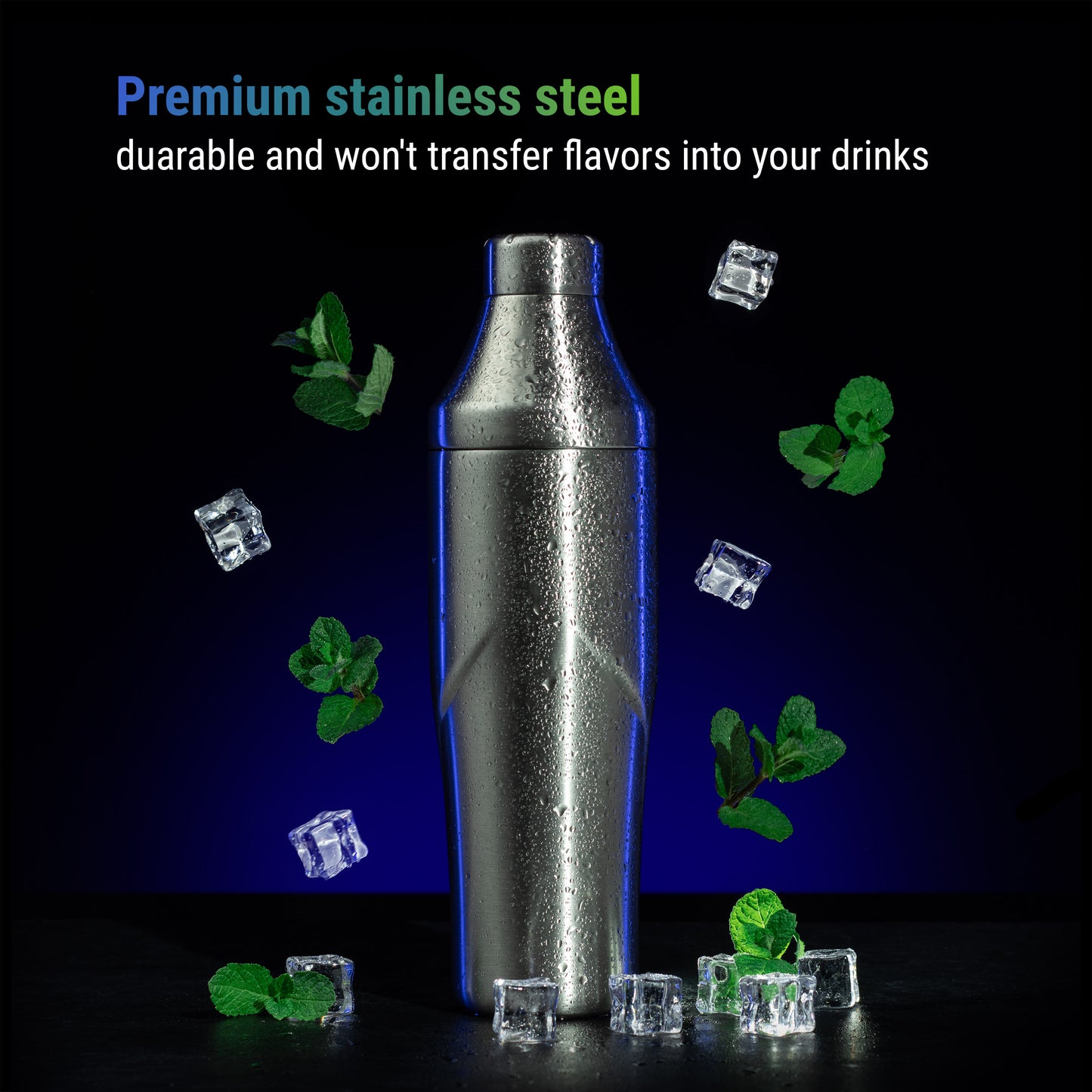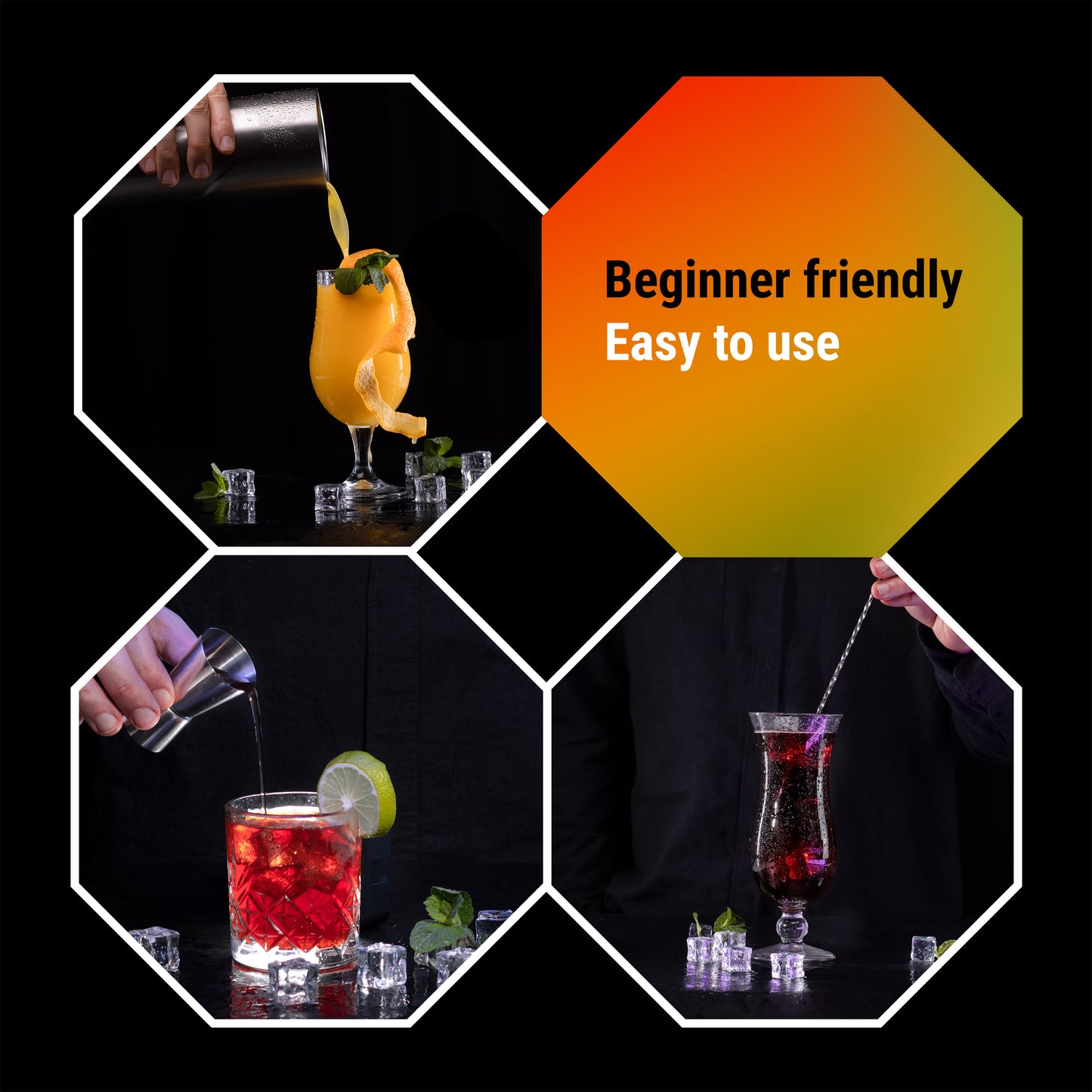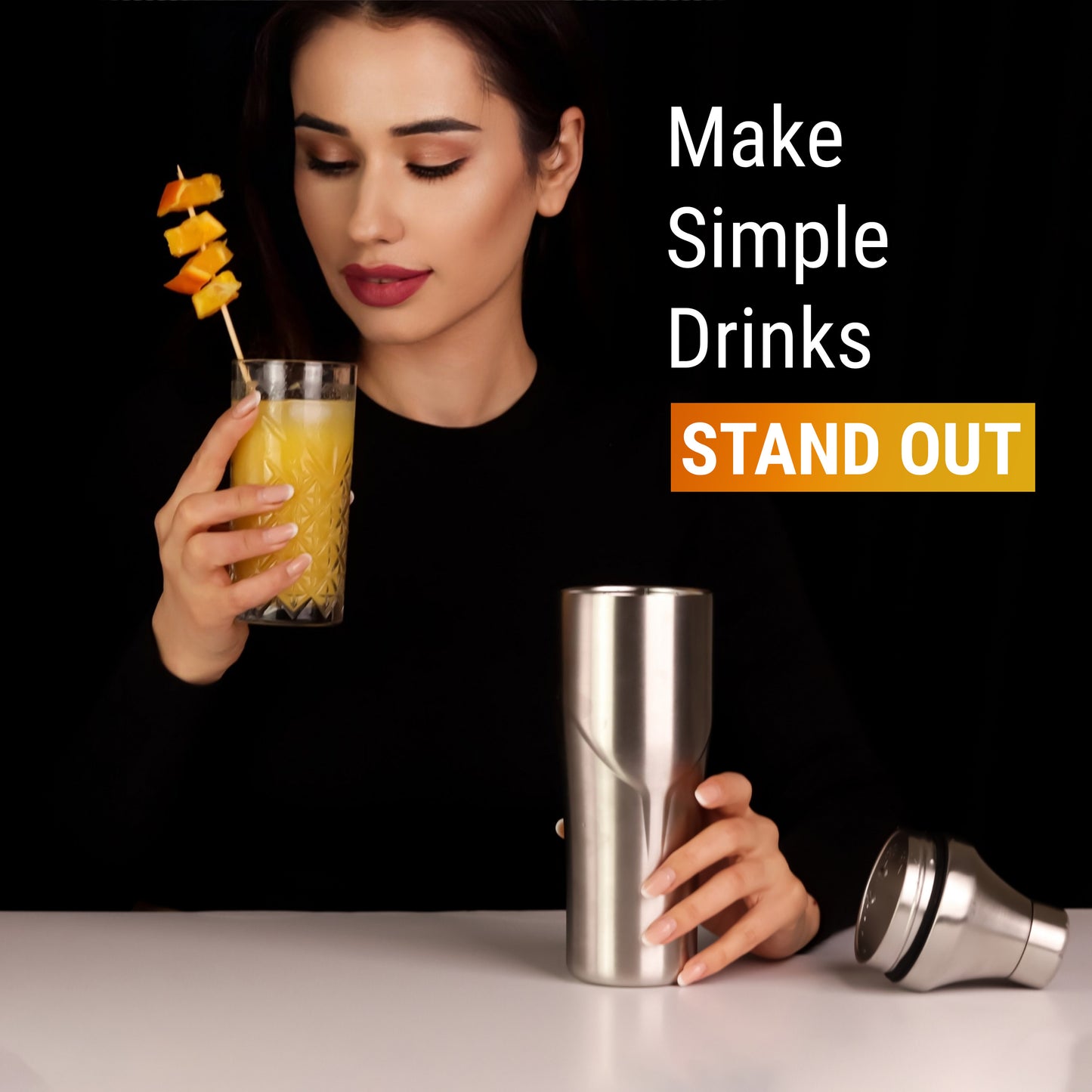 Available on Amazon now,Order from Nearby:
See the product review from influencers:
Collapsible content
Lifetime Warranty

Lexenic offers a limited lifetime warranty on all of its products. We are committed to providing our customers with the highest quality products that last for decades when properly cared for. In the rare case of a defect due to a manufacturing issue, we will work with you to make it right. Just email us with photos or videos and we'll provide a replacement part free of charge. Thanks for trusting Lexenic! Email:dawnreed19740@gmail.com
Do I need to often replace the gaskets?

Nope! Our silicone gaskets are manufactured to the highest distillery grade standards, guaranteeing superior performance and longevity. If a gasket is ever damaged in case, you can find one backup in the package or contact us directly.
How much liquid does the shaker hold?

The main tumbler of this shaker can hold up to 22 ounces of your preferred beverage,the top can hold 6 ounces. The total capacity of the assembled shaker is 26 ounces, allowing you to transport pre-mixed cocktails, a bottle of chilled wine, or a 750ml bottle of liquor.
How Long I can get the product?

If you are in the countries listed above,they are all ready in amazon warehouse,you can get from 2-7 days.